Everybody likes to make their sofa look perfect, stylish, and warm, and keeping it this way is an art and also a challenge. A sofa should always look like furniture with design, effort, and comfort. Furthermore, in order to overcome the cold winter season; enjoy a family movie night, and have a comfortable place to relax, your sofa should always be in style and be comfortable.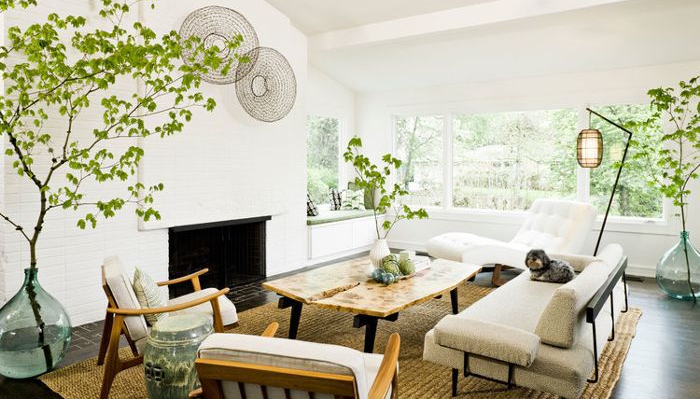 Today, I am going to introduce you to how to bring a professional style appearance to your house with minimal effort by styling your couch in the living area. I am going to provide you various inspirations and ideas to bring beauty and comfort to your sofa.
Choose the sofa right for you
Let's start with the sofa you absolutely love. There are endless possibilities, and it is not difficult to find one sofa that will match your taste. Being able to choose from fabrics and styles to the best configuration for your space is a kind of practicality. Because when you purchase a sofa that you are not really into it, then you might end up buying a new sofa set at the end of the year. And that costs a lot of money. On contrary, if you are going to buy a sofa that you really like, regardless of the price, then you might use that sofa for five years. Thus, it's a great investment for you. With these being said, it is important to first and foremost look at the sofa you are going to purchase—if you really like it or not.
Put some blanket
Adding a beautiful blanket is a great way to have rich textures and pop colors. Also, who doesn't like lying under a blanket on a cold winter night? Or who doesn't want to see a sofa with a beautiful and chic blanket on it? It will surely give your sofa an elegant look. Simply, put the blanket on it, toss it tightly and you're good to go!
Add some cushions
As you know, we are fanatics of decorative pillows. Pillows can bring comfort and peace to any sofa. If you don't like the color of the sofa, or just to relax the overall style of your sofa, then pillows are a cheap alternative to buying a brand new sofa. Moreover, they can completely hide those dirty extra wear or those untidy mats that you despise. Instead of allowing guests to focus on those old sofas, it is better to stack cute pillows together. It promises to focus on color prints and patterns and make you forget about the imperfect sofa. in other words, If in doubt, add a pillow.               Another way to increase the size is to choose cushions of different shapes. For example, using rectangular cushions in front of two square cushions can provide different degrees of height for the corners, so that the sofa maintains a good balance. It is also notable to vary the patterns and designs of your cushions so your sofa will look extra.
Go for a Different texture
Using different types of textures is one of the best tips for homeowners. The texture of the sofa can bring depth to your overall design of the room, so try to mix textures such as fur, velvet, tassels, metallic colors, linen, etc. to create a warm and refined atmosphere.
Layer everything up
When making sofa accessories, layering is entirely the name of the game. This may be crazy, but as far as we are concerned, we cannot slow down on the sofa. Usually, there are always two of them, but they don't necessarily have to be two-way symmetric (I really recommend them to be asymmetric). We can usually fold a hole on the side of the sofa to add color and hide imperfections. Then place it on the other side of the sofa in a more "natural/throwing" way. An appearance like this does not feel that every slow speed of reduction (too perfect) or all-natural phenomena (too messy) have a symmetrical shape instead of the sides. This is the designer's secret technique, not a secret at all, just add some patterns, textures, and shapes, and then you will have a beautiful sofa.
We want to help you find the answers to all your struggles. So here are some styles of chairs you may look at.